When you're exploring Manhattan, you'll love perusing the robust culinary catalog. Here is an inside look at nine scrumptious eateries you'll find here.


1. Raoul's
Located on Prince Street, Raoul's was opened by two brothers who specialized in Alsatian cooking and brought their skills all the way from France more than 45 years ago. While Raoul's is famous for its cheeseburgers — only 12 are made per night, and you have to eat them at the bar! Steak au poivre and lobster risotto are also quite popular. Raoul's is also a sought-out destination due to its many well-known past customers, which include Andy Warhol, Bill Clinton, and Julia Roberts.
2. Balthazar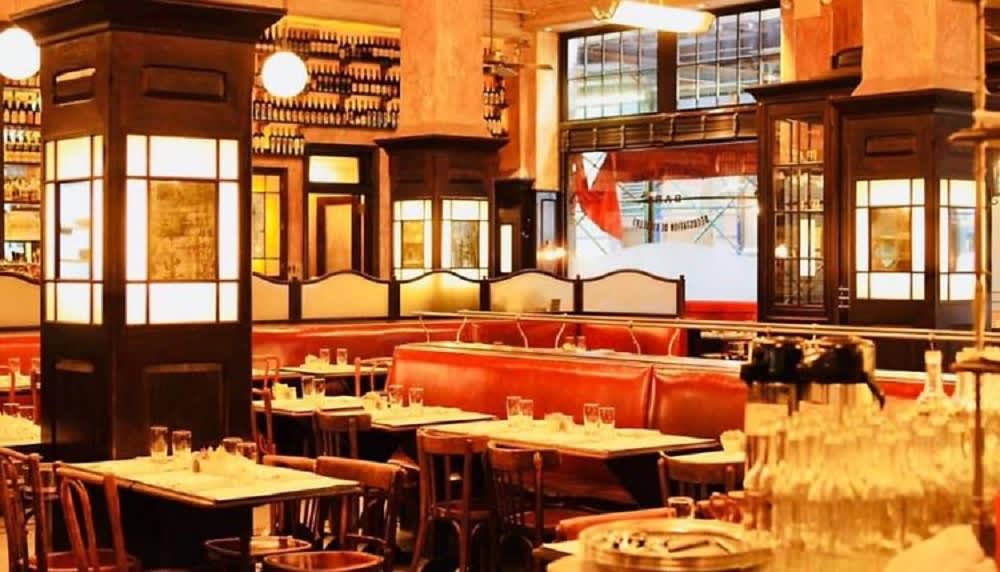 Another SoHo staple, Balthazar, opened in 1997. Serving breakfast, lunch, and dinner Monday through Friday, and brunch and dinner on the weekends, Balthazar features freshly baked pastries and a wide assortment of seafood in a classic Manhattan dining atmosphere. Can't-miss brunch items include duck confit hash and eggs, croque-madame, and warm goat cheese and caramelized onion tart. For dinner, you can select housemade cavatelli, black sea bass, or grilled chicken paillard, paired with a fine bottle of wine or a signature cocktail (the blackberry smash is a local favorite.)
3. L'Artusi
Offering a modern take on traditional Italian cuisine, L'Artusi opened in 2008 on West 10th Street and features two floors of comfortable seating. With its chef's counter overlooking the bar, cheese bar, and extended traditional bar, L'Artusi is the perfect place to spend some quality time after checking out downtown Manhattan luxury homes. Some popular items from the all-day menu are the hanger steak, wagyu carpaccio, and mushroom ragu garganelli. Brunch, served Saturday and Sunday from 11 a.m. to 2:30 p.m., has a selection of pasta, antipasti, and egg selections that will delight every diner whether they love breakfast foods or not.
4. Jane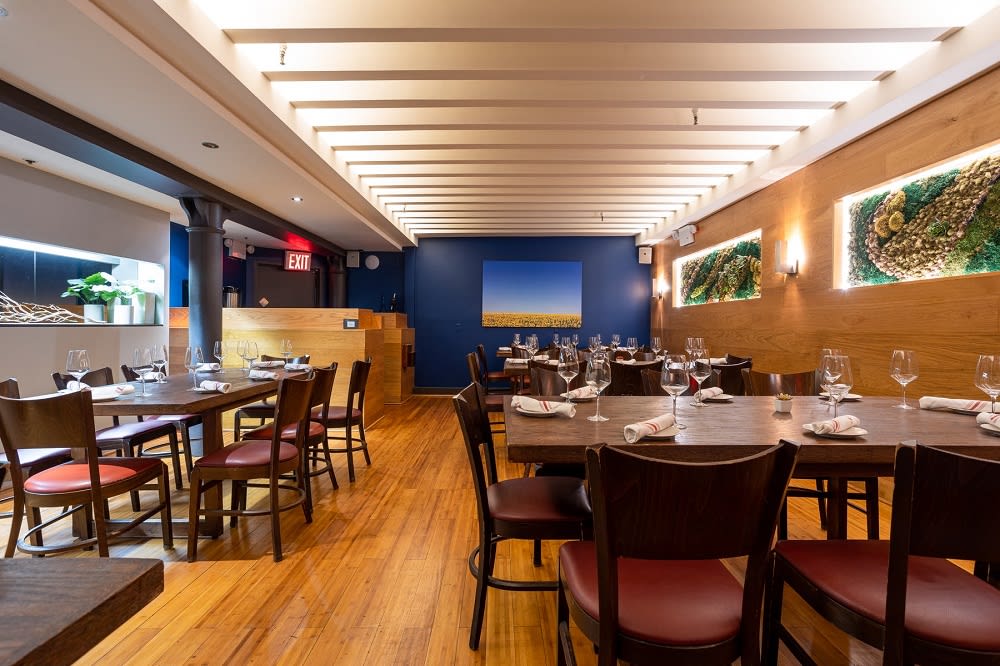 Located on the border of SoHo and Greenwich Village, Jane Restaurant & Bar is a must-try. This American bistro has been a staple of the Manhattan dining scene for almost 20 years and focuses on seasonally inspired, locally sourced ingredients. The staff at Jane loves helping customers celebrate special occasions, like birthdays, baby showers, or anniversaries. If you drop by for brunch, order the spinach and goat cheese omelet or farmhouse popover with a Negroni spritz or passion screwdriver.
5. Gramercy Tavern
One of the perks of buying Gramercy condos for sale is being near Gramercy Tavern, a contemporary American restaurant that has served the area for more than 20 years. If you are in the mood for something casual, stop in at the tavern portion for an a la carte menu item prepared in a wood-burning grill. Want something a little fancier? Pop over to the dining room for a decadent five-course tasting menu made with seasonal ingredients.
6. Scarpetta
Located on 88 Madison Avenue, Scarpetta is focused on creating bold flavors and making the most of seasonal ingredients. They've obviously succeeded as they've been nominated for a James Beard Best New Restaurant in America award and have received an impressive three stars from The New York Times. Whether you're out on the town or need a break from looking at Manhattan luxury homes, visit Scarpetta for brunch and try the ricotta pancakes, or make dinner reservations so you can savor the lobster tagliolini nero or charred octopus with a signature cocktail.
7. Red Rooster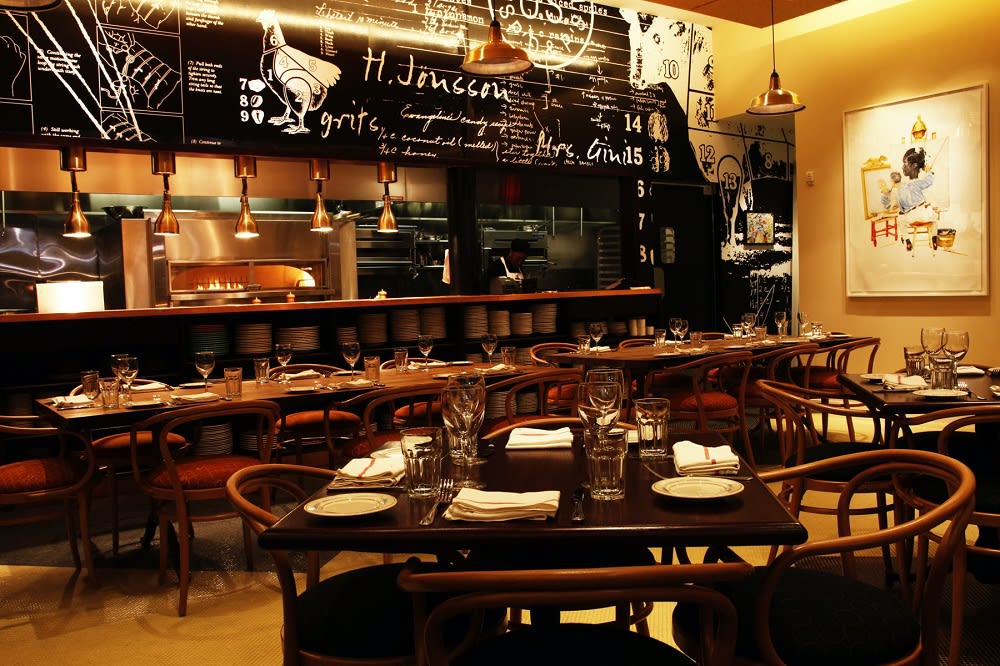 Venture to Harlem if you have a craving for some of the finest comfort food that celebrates the diverse culinary roots that have formed American cuisine. Named after the famous Harlem speakeasy, Red Rooster offers an all-day food menu that includes appetizers, like wild wild wings, entrees, such as shrimp and grits, and a crispy bird sandwich, and can't-beat sides — think creamy stone-ground grits and collard greens. If you really want that speakeasy vibe, head downstairs to Ginny's Supper Club, where you can watch a show in a private dining experience.
8. The Mermaid Inn
In Manhattan, you'll have three different opportunities to experience The Mermaid: Upper West Side, Greenwich Village, and Chelsea. Focused on seafood, the Upper West Side Mermaid Inn has fresh oysters, an impressive raw bar, and innovative main entrees, like the pan-roasted Chatham cod, seared yellowfin, and mermaid fish tacos.
9. Nobu Fifty Seven
Nobu has locations throughout the world, but those who own Upper East Side real estate and homes in other parts of Manhattan will argue that Nobu Fifty Seven is one of the finest. Stop in for lunch and try one of their classic or signature bento boxes or a Nobu taco, or come by for dinner and order the lobster wasabi pepper or ribeye with yuzu honey truffle. Add a signature cocktail, like the Matsuhisa martini or Oni Negroni, or indulge in a selection of sake that is exclusively imported for Nobu Worldwide.

Whether it's a break from home shopping or a night out, visit one of the wonderful restaurants on this list to experience world-class dining in the Big Apple. Need some help finding Manhattan real estate? Reach out to trusted real estate agent Claire Groome for assistance.