In Manhattan, downsizing from a longtime home is part of life — it's just not an easy part of life.
Real estate downsizing can be triggered by so many causes, including economics, death, lifestyle changes, or aging. Once you're there, however, surviving downsizing from a longtime home in Manhattan requires anticipating and preparing for many emotional and logistical challenges.
"When you're downsizing somebody," she says, "it's not just the sale, it's the journey to the sale."
1. Find Someone To Step in For Difficult Parts of the Journey
Many older Manhattan residents who are downsizing often plan or hope to rely on their children to help them with the difficult task of leaving their Manhattan home and downsizing. But for a number of reasons, kids, no matter how old, may not be up to the task.
Sometimes older children aren't emotionally up to the task.

Sometimes older children are too busy to give as much help as is really needed.

Sometimes older children don't care enough about their parents' home to do things well.

Sometimes older children are simply not capable of handling all the details related to downsizing a Manhattan home.

For many, this will mean finding someone to rely on who is not emotionally attached to the possessions being shed or the home left behind. This could mean a little extra leaning on friends close or far, or extra sessions with a therapist or trusted clergy person.
And, of course, remaining emotionally intelligent about the outcome while also being emotionally present for the downsizing journey is precisely the kind of thing Claire Groome has years of experience doing well. "Nobody wants to deal," she explains. "I find a lot of joy in seeing things transformed, and I enjoy getting to know the people."
2. Respect the Emotional Process of Preparing the Home to Sell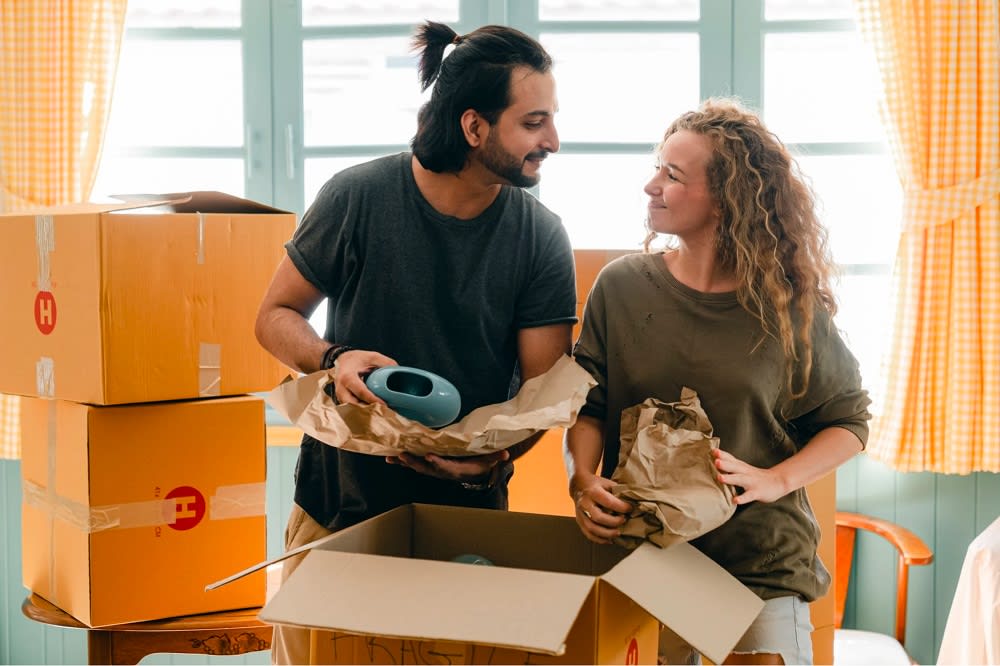 Letting go of a home and the possessions within is a process. Each of the steps along the way can bring up unexpected memories and emotions. Prepare for this. Give these feelings and memories the space they need.
A 2022 New York Times collection of letters to the editor dove deep into the grief that can come from culling through a deceased loved one's possessions: "
Opinion | 'Death Cleaning': A Reckoning With Clutter, Grief and Memories
." The takeaway: The emotional attachment to the accumulated things left behind can cut many ways. It's a significant challenge.
And the emotional impact of leaving a space and the many of the things inside also exists when there isn't a death, according to Real Estate Agent Claire Groome. "Even if it's a couple downsizing, everyone mourns selling their home," says Claire. "There is a mourning process to downsizing."
Don't be surprised by the emotional surprises. For many people leaving their longtime Manhattan home, this is the place: where they raised their kids, where they made their biggest life accomplishments, and where they experienced many of the things that made up their life.
And helping through the emotional process of downsizing has led not only to happy customers, Groome says, but many ongoing friendships. Explains Claire, "I have developed the most incredible relationships with my clients helping them downsize … I absolutely find this type of work the most challenging — and the most rewarding."
3. Get Recommendations on the Many Vendors You'll Need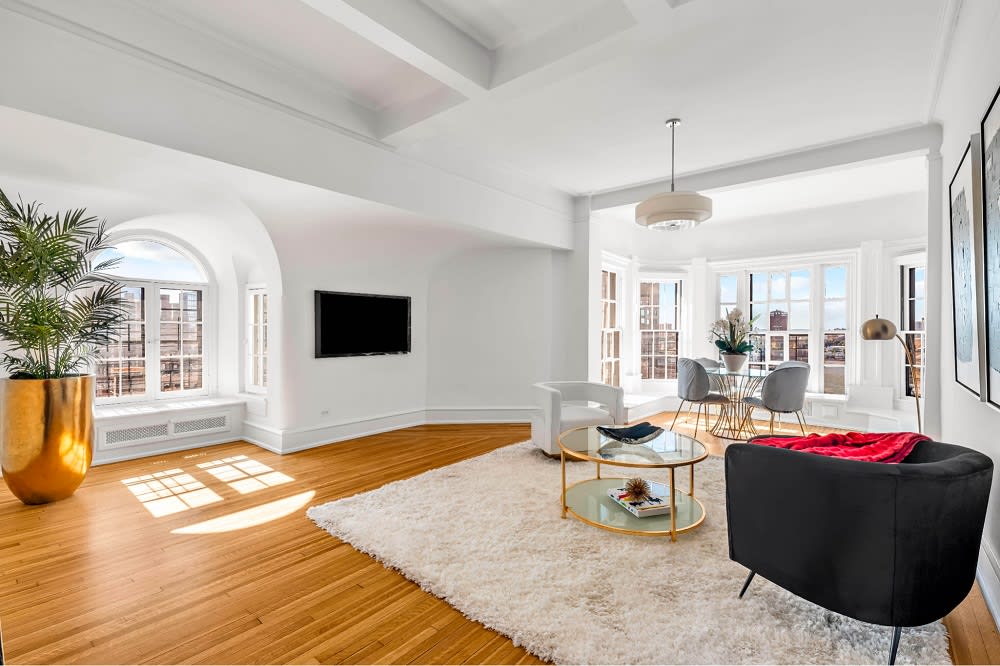 Downsizing real estate in Manhattan requires a lot of vendors. Getting good referrals will not only make the process go much smoother, but avoid adding negative emotions on top of the already existing logistical challenges. Some of the frequent vendors needed in a downsizing include:
Appraisers and auction houses — Getting the most for valuable possessions you're not taking to your new home is an often-overlooked aspect of downsizing in Manhattan. Often, it requires multiple auction houses. A lot of the antiques and other valuables that were worth a lot decades ago have fallen as tastes have changed. Knowing where to go to get the most will make a difference in downsizing finances.



Personal organizers — Bringing in a trained, outside pair of eyes who can help sort and re-organizing the boxes of life can often make a tremendous difference not only for moving out of the old home but for relocating to the new one.



Storage vendors — Claire always recommends going into the downsizing process and planning not to retain items from the old home in storage. But if you do, getting a recommendation on a reliable storage vendor from Claire or someone you trust is a necessity.



Media handlers — Often, downsizing involves converting possessions from old media formats to new.



Cleaning — Obviously, once possessions are dealt with the first step is cleaning. But properly cleaning a home for sale means more than simply adding some overtime for the maid you've had for decades. Preparing a home for sale typically involves special, deep cleaning, and often a few specialty vendors to get the home ready for the magic of well-done staging.



Repairs – Some things need to be fixed to sell. Some things are best left for the new buyer. Knowing the difference is an important piece of the sale preparation.



Painting — Painting a home for selling is different than painting a home for living in it. It's not something for your regular interior designer.

Staging — Staging is not simply putting a few pieces of furniture — if that is you want a timely sale and maximum price. Staging well-done means creating a narrative within spaces that tell the story of the possibility of the home for likely buyers.

In Claire Groome's case, while she doesn't manage all the things that need to be done in a downsizing, she often becomes a trusted advisor and problem solver. "It takes a lot of people involved to get a property ready to sell," she said, "and it's so much easier having one person to go to with the answers."
4. Respect the Estate Process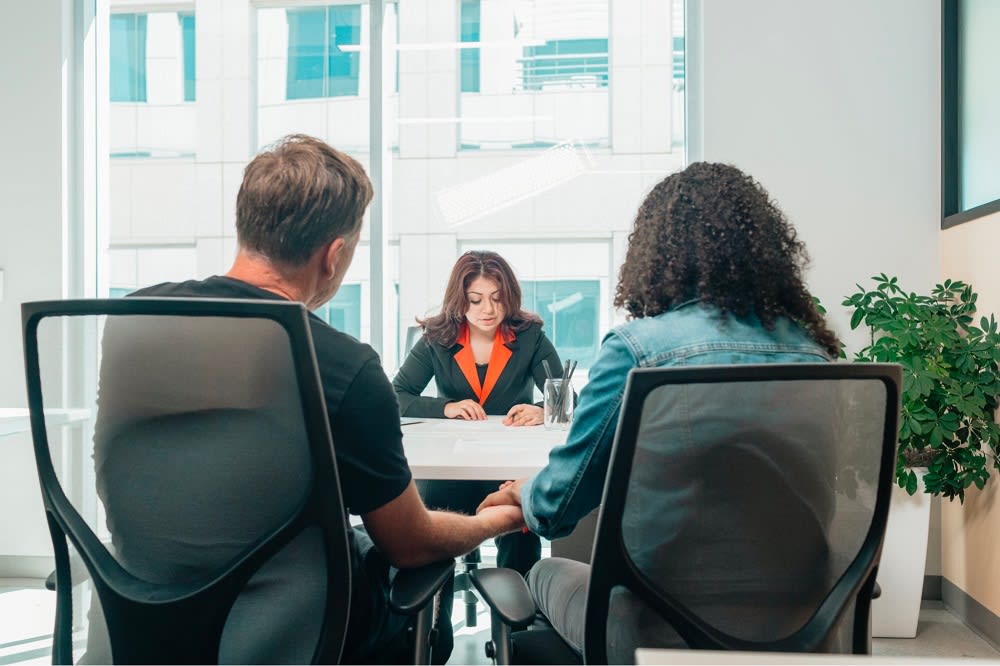 If a sale is a result of a death, everything about the transaction has added complications that require deft handling. Complications can include:
Estate paperwork
Building paperwork
Co-op paperwork
State government paperwork
Management company paperwork
Disagreements among family members
5. Expect the Unexpected
Both the sellers and the agent need to understand that downsizing can be unpredictable. Things happen. Hopefully, you've realistically assessed the timeline (see #9), and given yourself the necessary buffers for the inevitable surprises. But give yourself the grace to accept that not every timeline or expectation will be met.
6. Know how to market the property in the current market
Every property, every building, every neighborhood, and every price point has a different market. Within each market, the selling conditions change over time. It's important to have an agent who knows the specific market or markets — at the moment — and it's important to have the right strategy to attract the right buyers. Right-sizing your marketing effort will go a long way toward smoothing over your Manhattan downsizing.
"It's an enormous amount of work," Claire says. "But it's so rewarding when you put the property on and you fetch the price that nobody thought you ever would."
And if the sellers are going to remain in the property while it's on the market it requires navigating other considerations that not every agent is as adept as Claire at handling.
7. Find someone who closes transactions
In an already difficult situation, there's nothing worse than attaching yourself to an agent or other vendors who can't deliver. Plenty of agents will take your listing and promise the moon, but finding someone who can not only navigate the process but carry the real estate deal to close is critical.
8. Think early about relocation
If the seller is relocating — whether it's Manhattan, Brooklyn, the Hamptons, Connecticut, Florida, or elsewhere — it's important to start thinking and looking for a landing spot. A good real estate agent will have solid referrals or a referral network for almost anywhere the seller wants to move to.
Equally important, however, is the need to strategize for the impact of the relocation on the sale. These days, one of the biggest impediments to selling a Manhattan home is finding an adequate relocation property. Getting started early and adding in the right contingencies, or other strategies, into the sale are keys.
9. Properly assess the timeline
Nothing exacerbates already frayed emotions more than upending expectations. While it's a reality of any property transaction in New York City, properly assessing the timeline will save a lot of needless headaches. But with so many variables in downsizing a longtime Manhattan home, assessing the time it will take is, in itself, a process, according to Claire, that can include:
Assess the situation's particulars
Assess the person's needs
Assess the stuff
Assess the property marketing needs
Assess the relocation needs

"I've done so many of these," Claire Groome says, "that I know the process."
If you're looking for someone who not only can handle all of the challenges, emotional and logistical, of downsizing a Manhattan home but also help expertly market and sell the property, contact Real Estate Agent Claire Groome. She's done it many times, and she's waiting for your call. She's here to help.