Manhattan offers much beyond the luxurious skyscrapers and modern Upper East Side condos. The Big Apple's heart boasts thrilling experiences perfect for exploration. The year is packed with fun activities and cultural events. The neon-lit streets around Times Square are a mere reflection of the unique culture in this prime destination. No wonder you will be in the company of excited tourists as you enjoy the grandeur of the experiences discussed below.
Whether you're
looking
at downtown Manhattan real estate or visiting for a unique experience, read on for some must-see cultural ventures!
1. Little Italy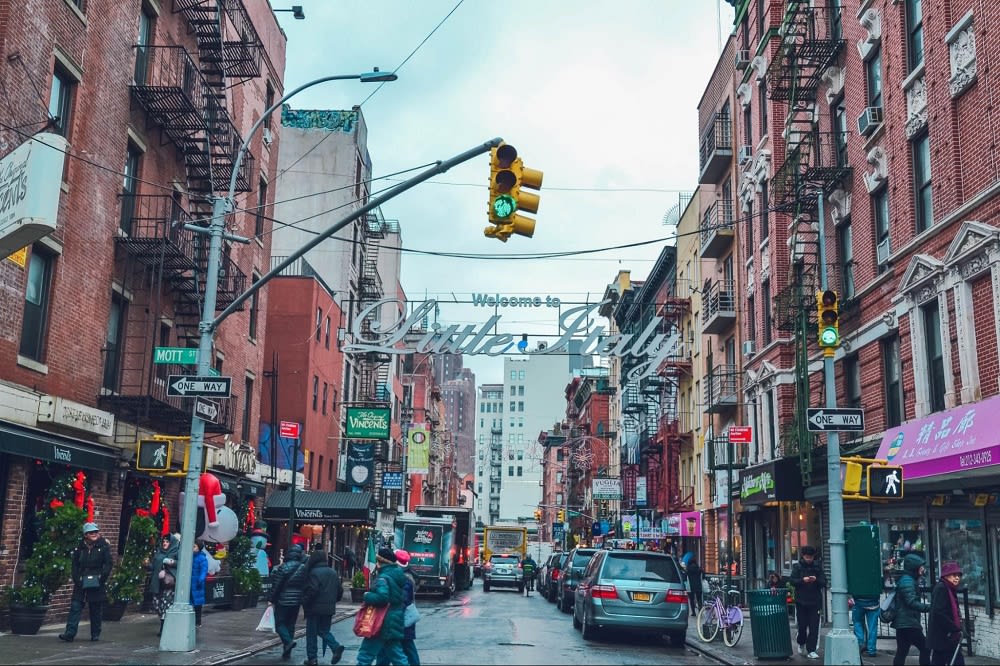 Photo courtesy of Unsplash

There is no better place to enjoy an authentic Italian dinner washed down with opulent red wine than in Little Italy — besides Italy. Better still, you may be lucky to have your mouthwatering dish under Manhattan's moonlight. The charming neighborhood is diverse. Its Sicily and Naples immigrants brought legendary recipes and other cultural masterpieces to the country. The proud establishment is a gateway to Italian culture and offers a magical dining experience.
Little Italy is conveniently close to
Lombardi's
, the self-proclaimed first pizza restaurant in the U.S. Lombardi's authentic reputation is based on using coal ovens for baking great pizzas with excellent whole-milk mozzarella.
Di Palo's
offers delicious cheese next door. The family-run enterprise is rich with history and has a diverse menu. Your luck may include a joyous celebration in the
Feast of San Gennaro Festival
. The commemoration of a martyr — who lived in Naples in 350 AD — is marked with weeklong festivities. A visit to Little Italy is not complete before visiting
The Shrine Church of the Most Precious Blood
. The church houses critical items used in the Feast of San Gennaro Festival.
Little Italy is also near the unique SoHo neighborhood. Downtown Chinatown has a lot to offer, with unique architecture, rich culture, and reputable restaurants. Shopping for antiques in the iron cast buildings in SoHo is a great way to mark your Manhattan tour.
2. The American Museum of Natural History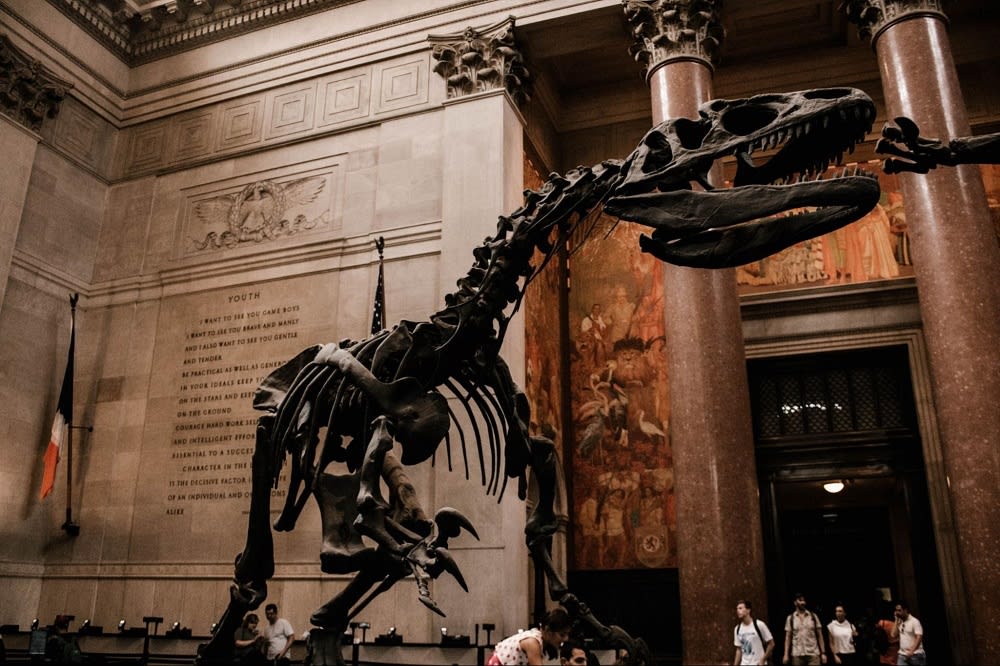 Photo courtesy of Unsplash
The American Museum of Natural History
is a preeminent scientific and cultural institution. It is dedicated to discovering, interpreting, and disseminating information on various cultures. A visit to the museum is a great way to see rare scientific exhibitions. The museum has magical ways to gratify your pursuit of history. Plus, it's near Central Park, where you can relax later as you reminisce on a great day.
3. The New York Public Library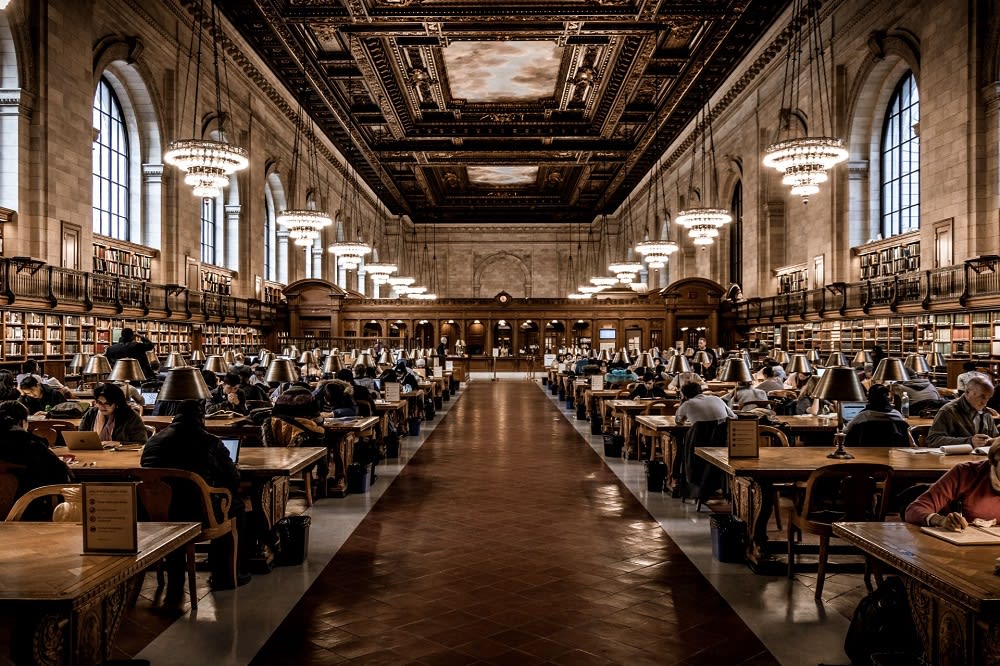 Photo courtesy of Unsplash
The New York Public Library
has a vast cultural significance, along with stunning chandeliers and marble staircases. The library's architecture makes it one of the delightful landmarks in Midtown Manhattan. Currently, the library boasts an attractive design perfect for a lovely reading atmosphere.
There are many historical books on New York's culture here. You will have millions of copies to select from as you join scholars and residents for a great read. Secondly, the library offers numerous events that include presentations and educational readings. The library also has innumerable oddities, such as the original Winnie-The-Pooh. Visiting the New York Public Library is also a great way to meet Patience and Fortitude, the beloved marble lions who keep watch over 42nd Street.
4. Broadway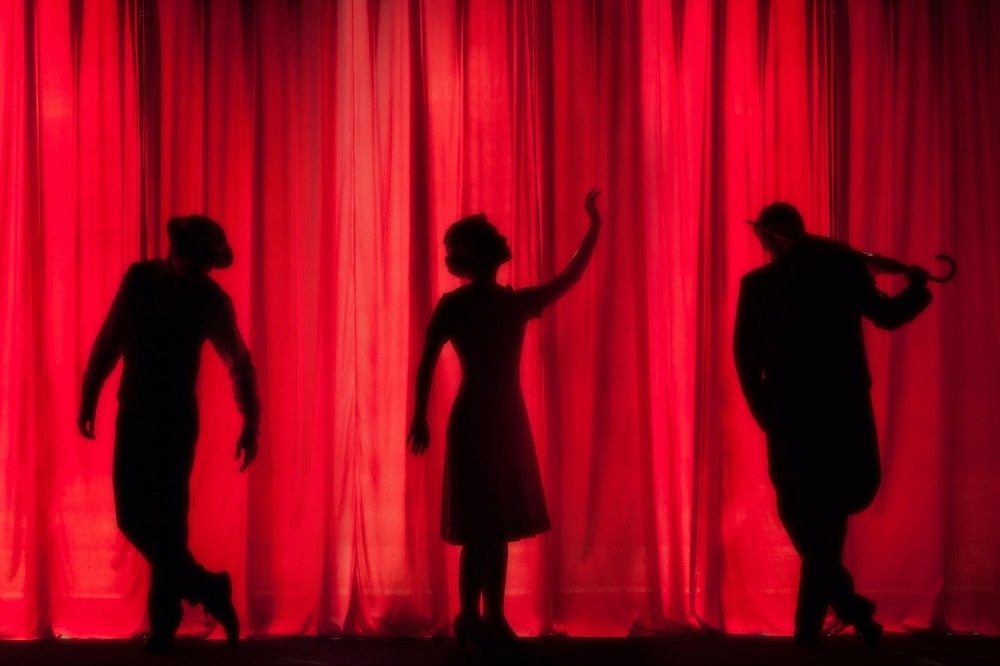 Photo courtesy of Unsplash
Broadway performances
are a great way to unwind after a day in the blissful activities of Manhattan. You may already be familiar with extraordinary musicals such as "Wicked," "Phantom of the Opera," and "The Color Purple." The list of world-class performances on Manhattan Broadway is endless. Off-Broadway performances are played by prominent contenders — you cannot afford to miss them.
First, you will be entertained by carefully-scripted performances that echo crucial cultural aspects of New York City. Typically, the shows address residents' social and political experiences in the Big Apple. What could be a better way to enjoy the unique Manhattan culture than to delve into local art forms? Secondly, some performances are filled to the brim with educational content. Your Manhattan tour can quickly become an academic journey filled with incredible historic and contemporary highlights.
Additionally, you will meet numerous like-minded individuals with whom you share a love for theatre. That way, you will experience Manhattan's culture first-hand. Better still, you may get a few tips on prime cultural centers in the Big Apple.
5. The St. Patrick's Day Parade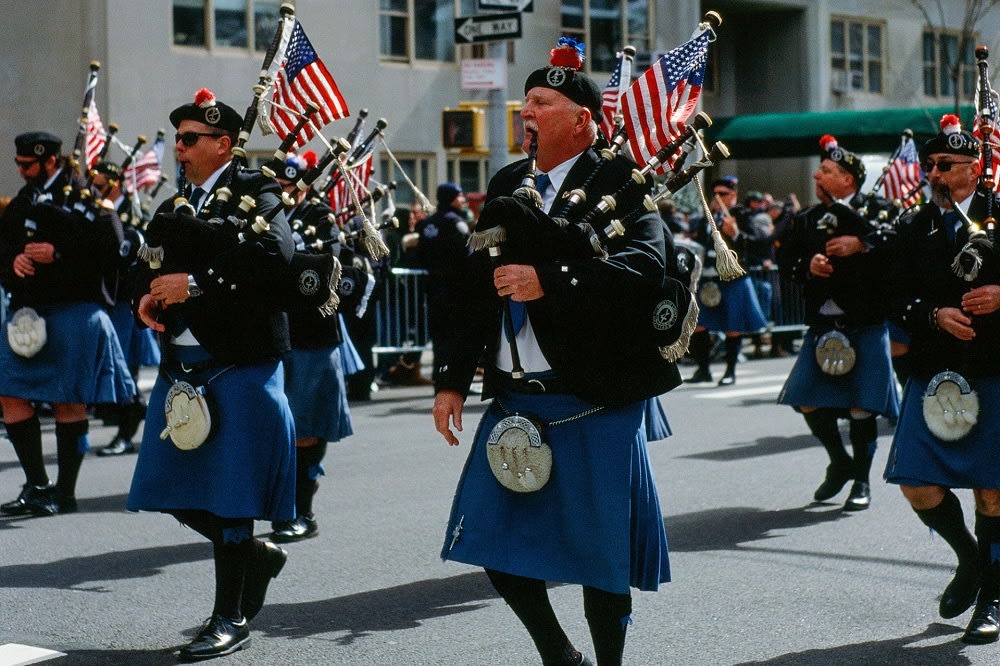 Photo courtesy of Unsplash

The famously festive and fun Irish holiday is taken to a new level in Manhattan. First, outstanding event planners offer epic Irish-themed parties and live musical performances. The parade will pass venerable New York attractions along Manhattan streets.
Every year, 17th March is an excellent day in Manhattan, with joyous celebrations denoted by the green decorations and endless beer parties. Notably, St. Paddy's Day celebrations in Manhattan commemorate the experiences of Irish immigrants who arrived in the U.S. in the early days. The fond memories of America's founding fathers are marked by pipe dancers and bands in traditional regalia.
Celebrating St. Patrick's Day in Manhattan is a great way to appreciate the diverse culture that New York City has to offer. Typically, the parade starts around 44th street and brightens the streets as it climbs past St. Patrick's Cathedral on 50th. The impressive Manhattan skyline graces the trek as it reaches the American Irish Historical Society at East 80th Street.
6. Nuyorican Poet's Café
Art is as dynamic as it is satisfying.
Nuyorican Poet's Cafe
is home to contemporary poetry. The slam performances are among the best ways to understand daily life experiences in Manhattan better. You will be amazed by awe-inspiring poetry from local poets. Moreover, you will meet other poetry lovers as you savor the best of Manhattan's art. You will also enjoy the finest poetry from globally-acclaimed personalities and get an early glimpse of rising stars.
The café also offers fantastic musical presentations, among other theatrics. What is better than being part of a movement that empowers local artists? The memorable performances are so impactful by giving a voice to artists as they caution, advise, and entertain society.
The establishment is now a key landmark in Manhattan with a rich history and immense cultural significance. The café started as a salon in renowned writer Miguel Algarin's living room. The Nuyorican community is dedicated to showcasing the diverse New York culture beyond the exclusive Manhattan skyscrapers. The café nurtures upcoming talent; your love for poetry and creativity is in excellent hands. Ultimately, the café celebrates talented but underprivileged artists as its founder intended.
7. The Museum of Modern Art (MOMA)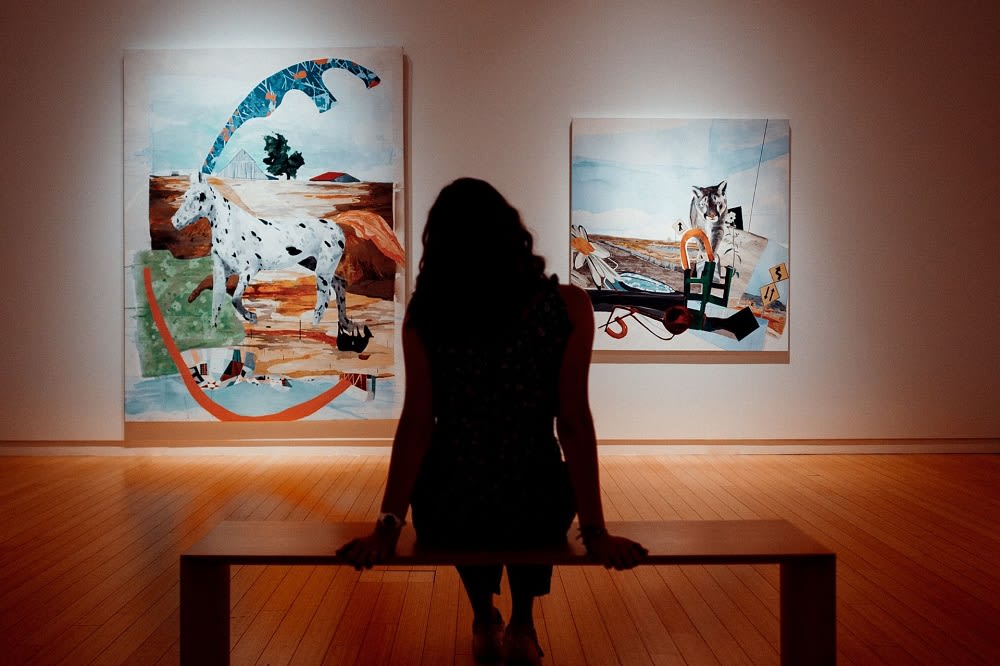 Photo courtesy of Unsplash
MOMA
showcases an assortment of incredible modern art, unlike other museums that often dwell on the classics. A visit to MOMA is a great way to understand current society dues to its narrow scope. You will marvel at the magnificent art pieces here, like Marcel Duchamp's Bicycle Wheel. MOMA offers society a chance to celebrate living legends and address current issues through art.
8. Walk the Brooklyn Bridge and the Highline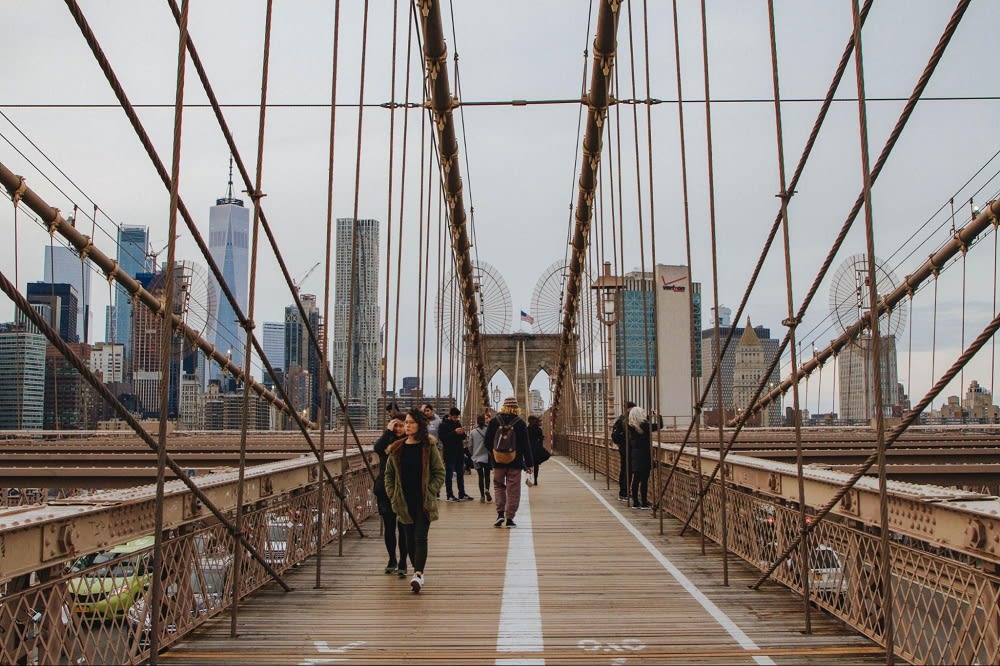 Photo courtesy of Unsplash
Taking a stroll in Manhattan is an experience.
The Highline
is a must-visit in the Big Apple. This linear park is built on a historic freight rail that's an icon in the area. The green walkway leads into a modern skyline and provides a great way to unwind after a busy day. The manicured flower gardens give the serenity you deserve as you savor the magical yet ambient city view.
An equally enjoyable walk is crossing the Brooklyn Bridge. The bridge gives you a comprehensive view of the gorgeous Manhattan neighborhoods. The walk will lead you straight to the Manhattan Bridge. The Manhattan Bridge offers the elevation you need to identify key landmarks in this beautiful area.
9. Central Park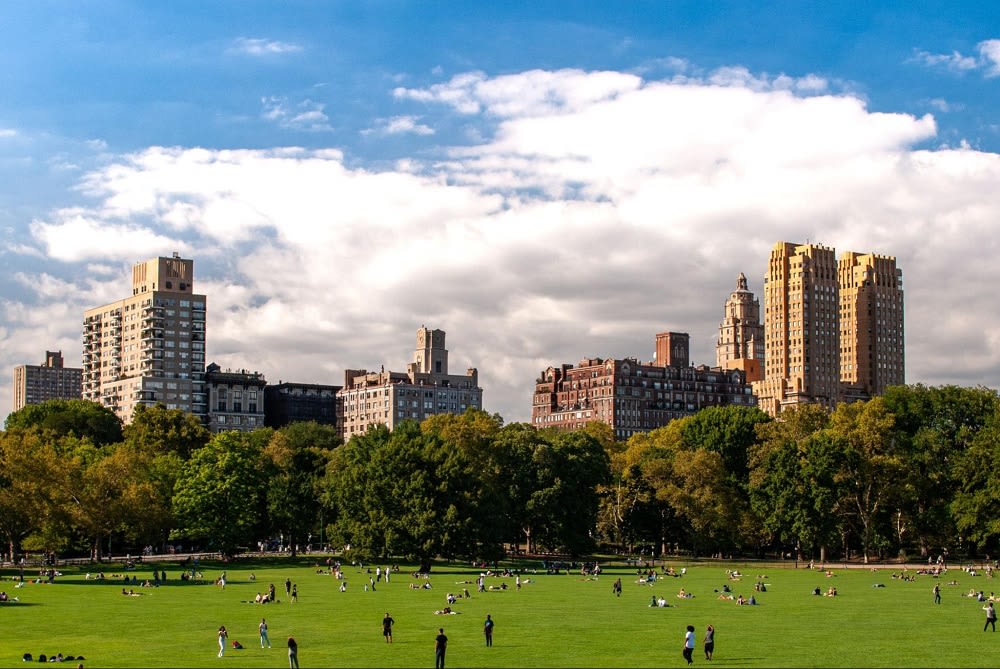 Photo courtesy of Unsplash

Central Park's greenspace is home to numerous globally-acclaimed events. Located in Midtown Manhattan, the park is perfect for cultural festivities and relaxation. Your imagination is the limit when it comes to recreation here, as it provides the ideal break from the busy streets. The opportunities are endless, from marathons and concerts to walking tours and wintertime festivities.
If you're impressed by the cultural offerings of Manhattan, work with a real estate agent who knows the area best. Contact
Claire Groome
for all your real estate needs. Whether you're
looking for
downtown Manhattan real estate, Upper East Side condos for sale, or selling a home anywhere in Manhattan, Claire's expert understanding of the Manhattan market will earn you an architectural masterpiece in a lively, picturesque location.
*Header photo courtesy of Unsplash