Now that the pandemic restrictions have eased and the city is getting back to life, many buyers are missing New York City and want to return. There really is nothing else like it the big apple. Whether you were one who left Manhattan during the pandemic and are ready to return, or you want to relocate to the area, you should take care in choosing the right neighborhood. Manhattan is a vibrant place, and each of its unique neighborhoods has its own distinct vibe as well as housing options. From downtown to uptown, you'll be sure to find an area that is perfect for you. Here are some of my favorite options.
West Village
The West Village, though technically part of Greenwich Village, is usually treated as its own separate neighborhood by residents. Exclusive, calm, and packed with celebrities, the West Village is full of beautiful townhouses, condos and coops as well as charming cafes and restaurants. It has a close-knit feel and a very cool vibe with all the shops and bars. Just a few of the Highlights of the West Village include
Village Vanguard
jazz club, The Red Lion,
Boucherie
, a traditional French restaurant, and
The Stonewall Inn
, the birthplace of the gay rights movement in America.
SoHo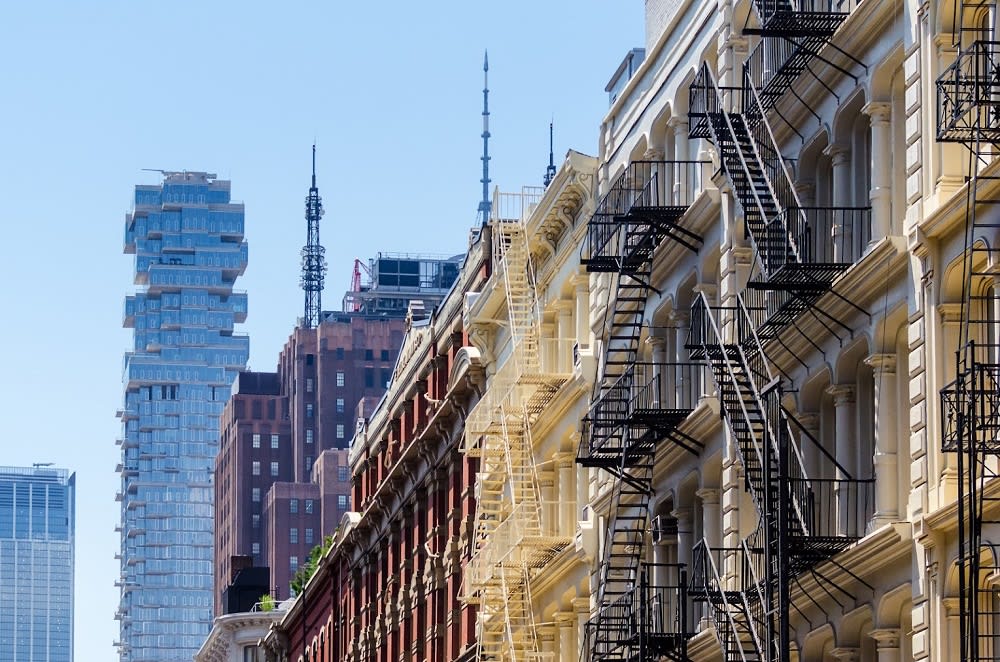 Trendy restaurants, world-class shopping, and fantastic architecture characterize the iconic SoHo neighborhood of Manhattan. SoHo, which is short for "South of Houston Street," is famous for its cobblestone streets and cast-iron buildings that hearken back to the neighborhood's garment manufacturing roots. If you adore shopping, SoHo is the place for you as it has become one of the city's main shopping destinations. It's also popular with those who enjoy frequenting art galleries and love dining and drinking in lively bars and restaurants. If you're visiting SoHo to check out the real estate, stop in at
Everyman Espresso
for a specialty caffeinated beverage, Istanbul-inspired Mediterranean restaurant
Pera Soho
, and independent theater
Film Forum
.
Upper East Side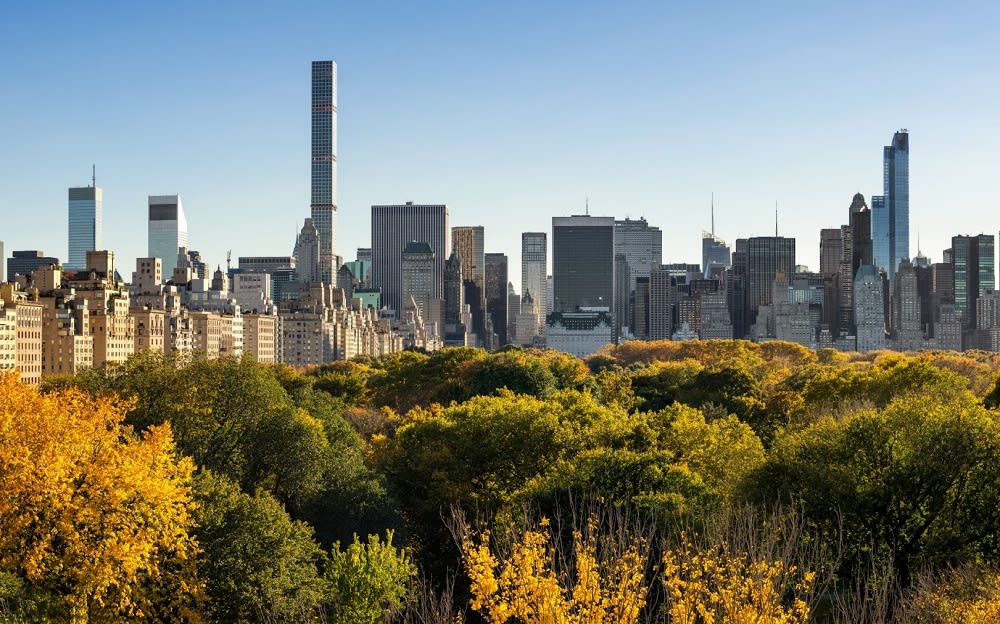 Those who gravitate to Manhattan for its upbeat lifestyle and air of elegance should check out
Upper East Side
real estate. This large neighborhood, which runs the length of the noteworthy Central Park, is rich in culture with a number of museums and art galleries, provide ample green space where residents can walk, bike, or relax outdoors, and world-class shopping and dining. ​​Between Central Park and the East River Parks, exemplary grocery stores, and corner coffee shops, residents here enjoy a genuine neighborhood feel while still being at the heart of Manhattan. Perfect for on-the-go living, subways on the UES make it simple to navigate to all corners of New York City and beyond. Whether you opt for a Park Avenue penthouse or a building with East River views, the UES has something for everyone.
Gramercy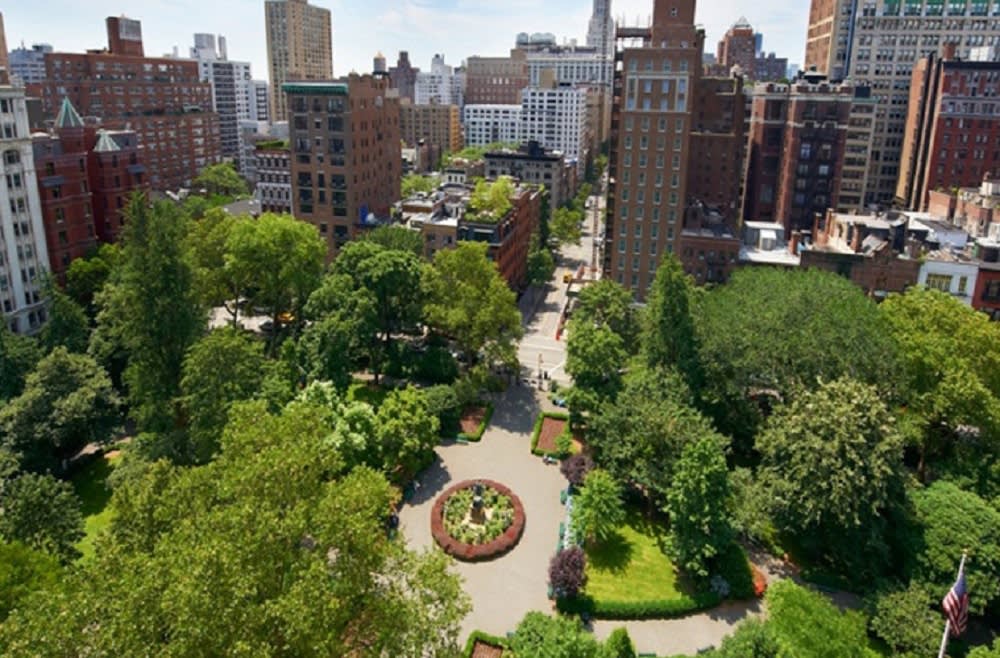 Photo courtesy of Triplemint
Luxury buildings abound in the neighborhood of
Gramercy
. This quiet corner of New York City boasts tree-lined streets and highly-rated restaurants where you'll want to make sure you grab reservations. After work, grab a seat at one of the eclectic bars nearby, and you'll find that Gramercy strikes the delicate balance between uptempo and upscale. For a night out, head to Irving Plaza. This concert venue hosts musical acts from all genres, making sure there's something on the calendar you'll love. When you purchase a property in Gramercy, you'll enjoy access to its namesake private, gated park. This peaceful enclave is a fantastic place to call home.
Greenwich Village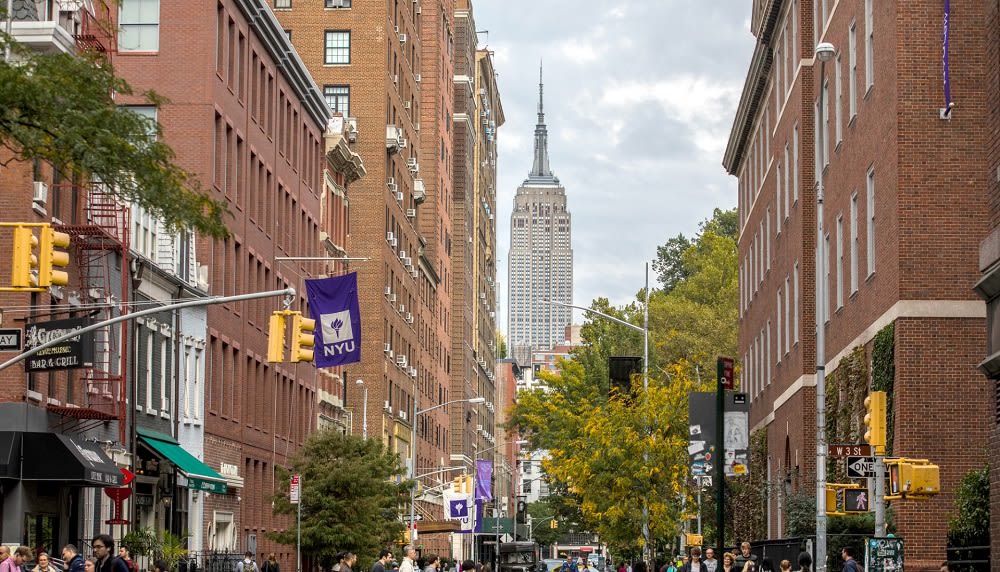 Tree-lined streets, historic brick townhouses, and lovely cafes and restaurants are the highlights of the Greenwich Village neighborhood. Those who buy Greenwich Village homes can take in a live performance at Washington Square Park or hang out with the students who attend New York University as most of its campus is located in the Village.
Are you eager to move to New York City? Working with an experienced local real estate agent is the best way to ensure you choose the ideal neighborhood for your needs. Reach out to trusted Manhattan real estate agent
Claire Groome
for assistance.