A floor plan is one of a home's most essential features. It sets the tone for how the spaces throughout the home interact, their general flow, and the scale of each space. Well-designed floor plans can enhance the lives of homeowners and renters by making their homes feel airy, light, and welcoming, while one that is poorly designed can make a space appear stuffy, cramped, and off-putting.
In a city like
Manhattan
, having a good floor plan is everything. Due to the limited space and high demand for homes throughout the city, the majority of apartments in metropolitan areas are lower in square footage than most properties in many other cities across the country. Maximizing every inch of a space is essential, and having a floor plan that is cohesive and functional makes a huge impact on the quality of life.
With years of experience working within highly competitive real estate markets across several desirable
neighborhoods
of New York City,
Claire Groome
has seen a diverse array of Manhattan floor plans. Having managed sales
transactions
all across the city, from downtown Manhattan apartments for sale to Upper East Side real estate, Claire Groome knows all about the city's architectural styles and the various layouts designed into its enormous property selection.
As you prepare to navigate the competitive Manhattan real estate market, check out Claire's tips and tricks on how to find a Manhattan floor plan you'll love.
Evaluate your lifestyle
In order to find a Manhattan floor plan you love, you need to evaluate your lifestyle to see what kind of layout would best suit your needs. Are you looking for a home with an open floor plan, or do you prefer to have rooms sectioned off? Do multi-story properties appeal to you, or are you hoping to find a home that is all on one single level? Think about what features of a home are the best fit for your lifestyle and visit
properties
that possess similar floor plans.
Assess the layout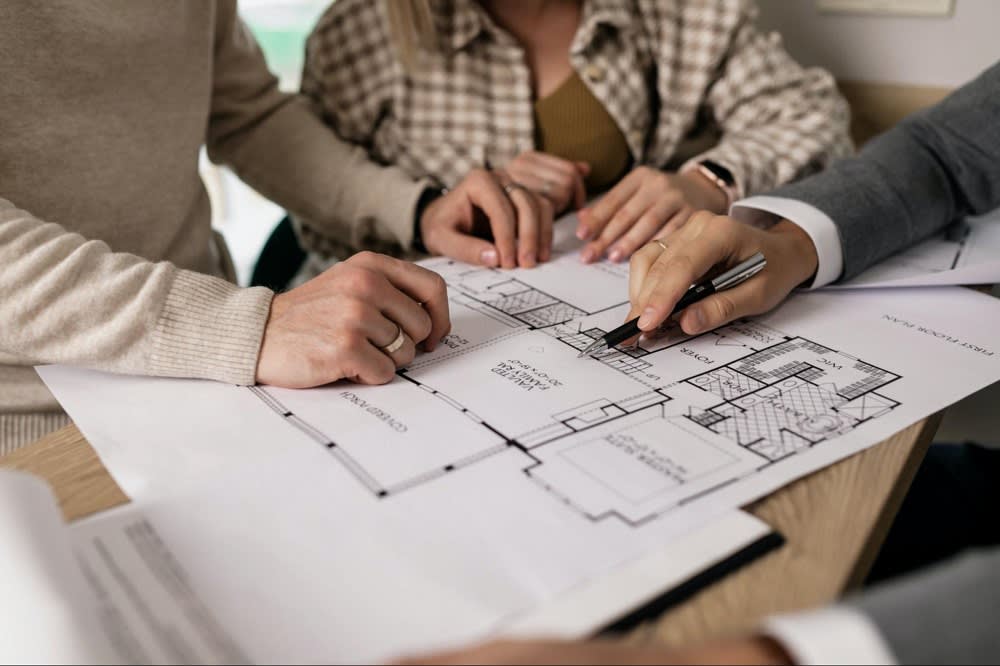 Photo courtesy of Pexels
Searching for a new property often requires flipping through pages of architectural and floor plan drawings. Assess each layout you see, and don't be afraid to ask questions. If unique elements, such as floor-to-ceiling windows, expanding staircases, and kitchen islands, are appealing to you, try to find out the other factors contributing to the layout that may not be written about so you can determine if the home is a good fit for you.
For instance, checking the interior locations of each room and finding out details about the surroundings of the building is a good idea, such as if a busy garage or loud bar is located under the windows. If you come across a fabulous layout on a noisy street, you may want to ask about homes on the top levels, which can also provide gorgeous views of the city skyline every morning.
Take measurements of your furniture
Unless you plan to furnish your home with entirely different pieces, take measurements of your existing furniture well in advance so you can have an idea of how it will fit inside the new space.
If you have a vintage dining room set that you absolutely love, find out its exact length and width to see if it will fit inside the new space. The same goes for bedroom and living room sets. Do an inventory of all your pieces and decide which ones you do not wish to part with, then get their exact size and formulate a list to see how they could be laid out in each new potential floor plan.
Imagine the space fully occupied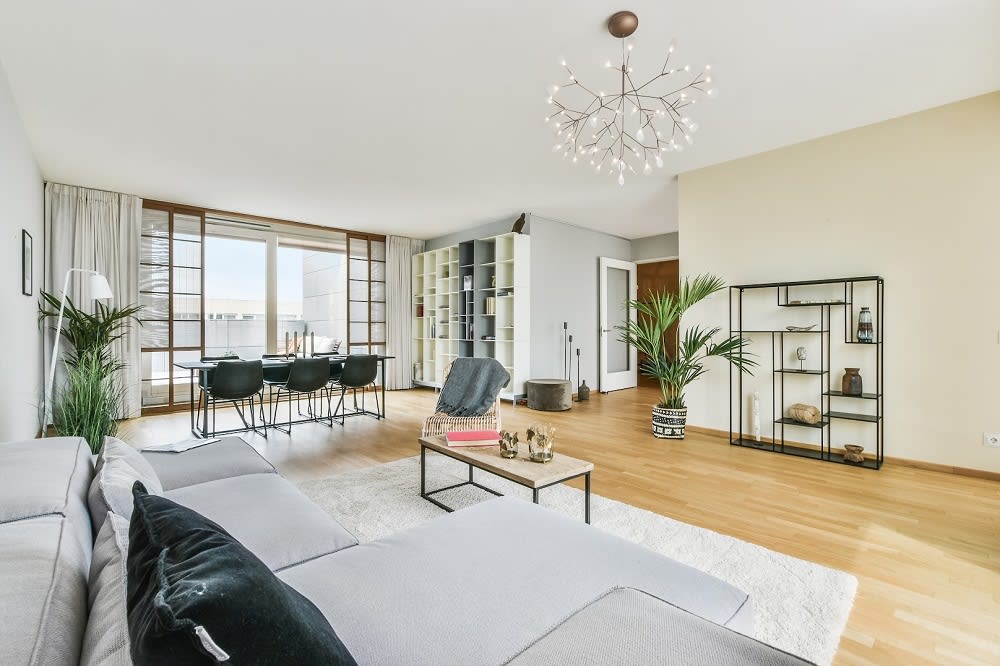 Photo courtesy of Shutterstock
After you evaluate your lifestyle, assess different layouts, and take measurements of your furniture, it's important to imagine the space fully occupied so you know whether or not you've found your perfect fit. Compare the measurements of your furniture with the measurements of each room to get an idea of how it would be arranged and how much space would be taken up. Think about your favorite works of art and decor items, then try to think of places where they would fit well into the new home.
You may even want to meet with an
interior designer
to discuss your vision for your home and what the final outcome will be. They may be able to use virtual technology to place your furniture within the space. By imagining what the space will look like fully occupied and envisioning how all of your belongings will look once they are laid out inside of it, you'll have an idea of whether or not you will be happy with your new potential home.
Ready to get started?
In a city as big as Manhattan, it's no surprise that the property selection is so diverse. A wide array of floor plans and styles appear throughout the neighborhoods, ranging from simple studios to multi-level units in Upper East Side real estate. While it may take some searching to find a Manhattan floor plan you'll love and which checks all the boxes, you can help yourself along the way by evaluating your lifestyle, assessing each floor plan layout, taking measurements of your furniture, and imagining the space fully occupied. Once you find a unit with a floor plan that's perfect for you, every day at home will feel more balanced and serene.
If you're considering a move into the fabulous Manhattan neighborhood and are in search of a qualified real estate agent, contact
Claire Groome
today. Whether you're looking at downtown Manhattan condos for sale, Flatiron District apartments for sale, or other areas in incredible New York City,
Claire
has the skills and experience to help you find the property of your dreams. Having handled countless transactions in extremely competitive markets, Claire Groome can help you navigate the property selection and find the best home for you.
*Header photo courtesy of Unsplash